Virginia Beach Dining
Looking for a delicious place to grab a bite to eat? Treat your taste buds to some of the freshest seafood in Virginia. The waters of the Chesapeake Bay are the nation's largest and most biologically diverse estuary, making Virginia the largest seafood producer on the Atlantic coast. Check out some of the best restaurants in Virginia for a meal you won't forget. From fresh fish such as flounder and mackerel to shellfish including scallops, shrimp, soft-shell crab and oysters, there is something for everyone to enjoy.
Jumpin' Shrimp Restaurant
Jumpin' Shrimp offers the most succulent shrimp on the beach. We catch our shrimp in the warm Gulf waters off the coral reefs of Florida, making sure they are sweet and delicious.
Enjoy the views of the Atlantic Ocean for breakfast, lunch, and dinner. We even have a little surfer menu for kids, where all meals are served on a Jumpin' Shrimp frisbee. Taste some of Virginia's southern charm with any one of our nine homemade side dishes, burgers, shrimp, or pasta dishes.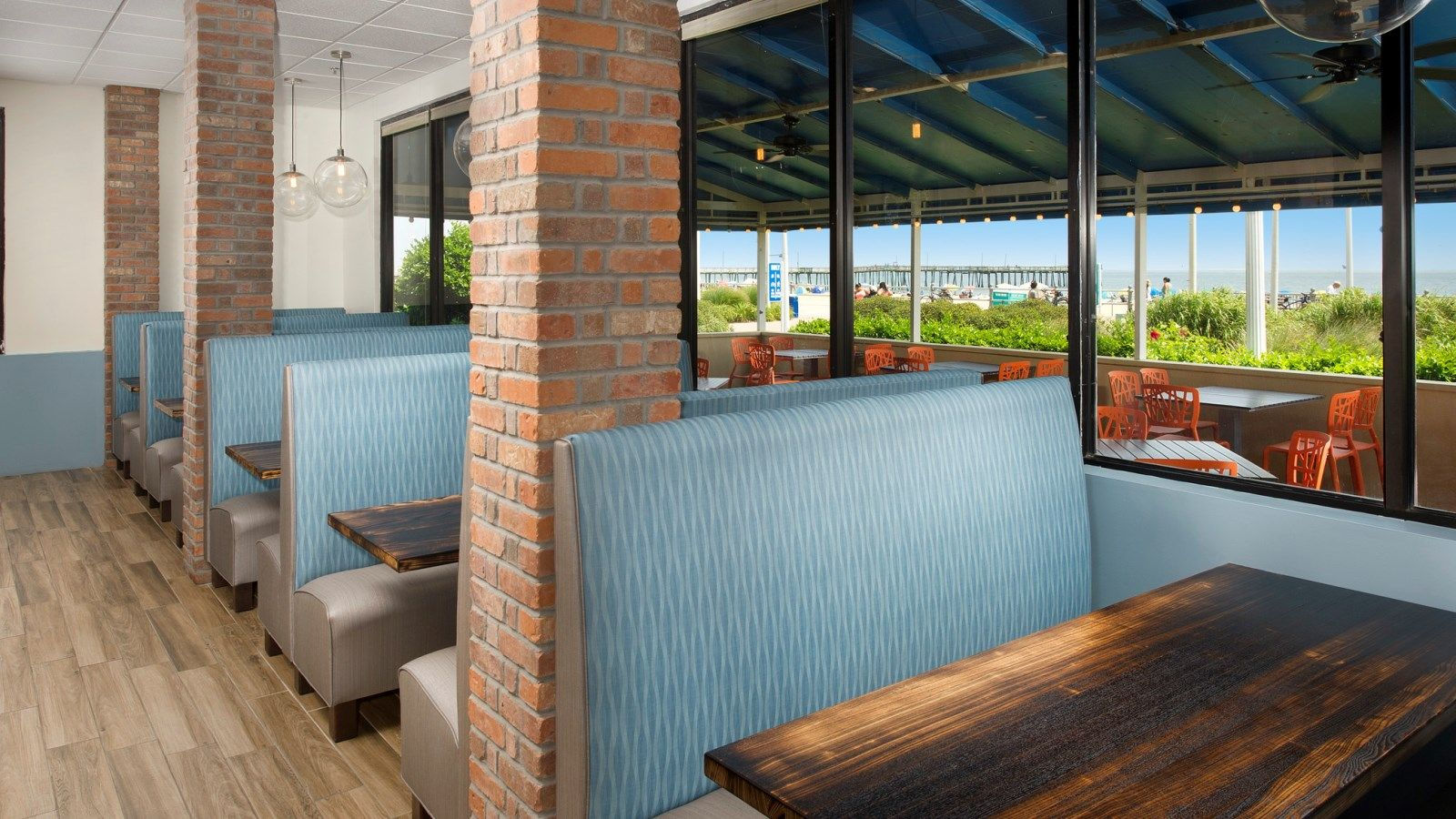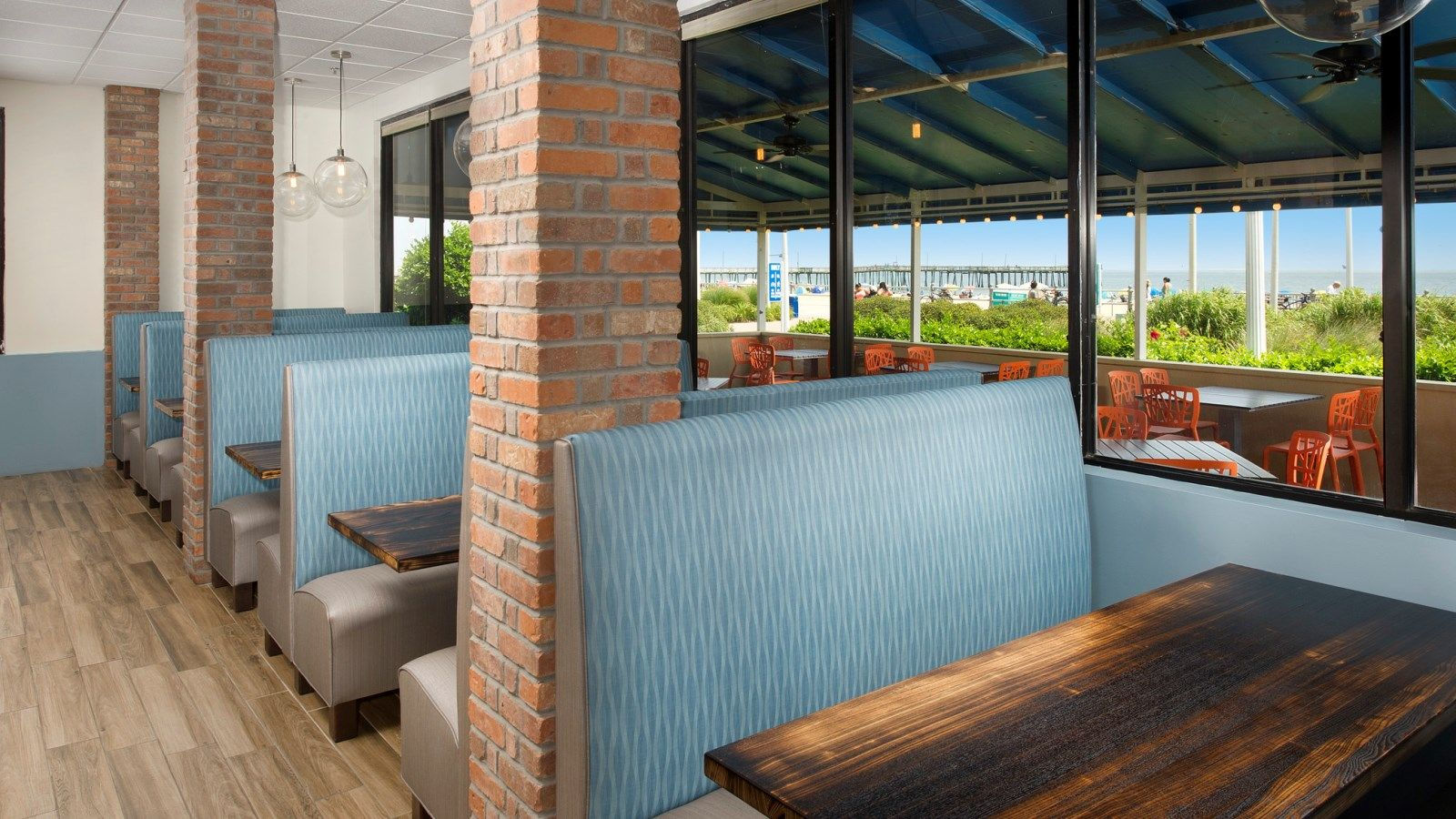 Hours
Daily: 7 AM - 10:30 PM
Grab & Go
Enjoy our delicious restaurant fare anywhere you want. Our Grab & Go menu offers the best from our kitchen, fresh, hot, and in no time all.
Fish Bones Restaurant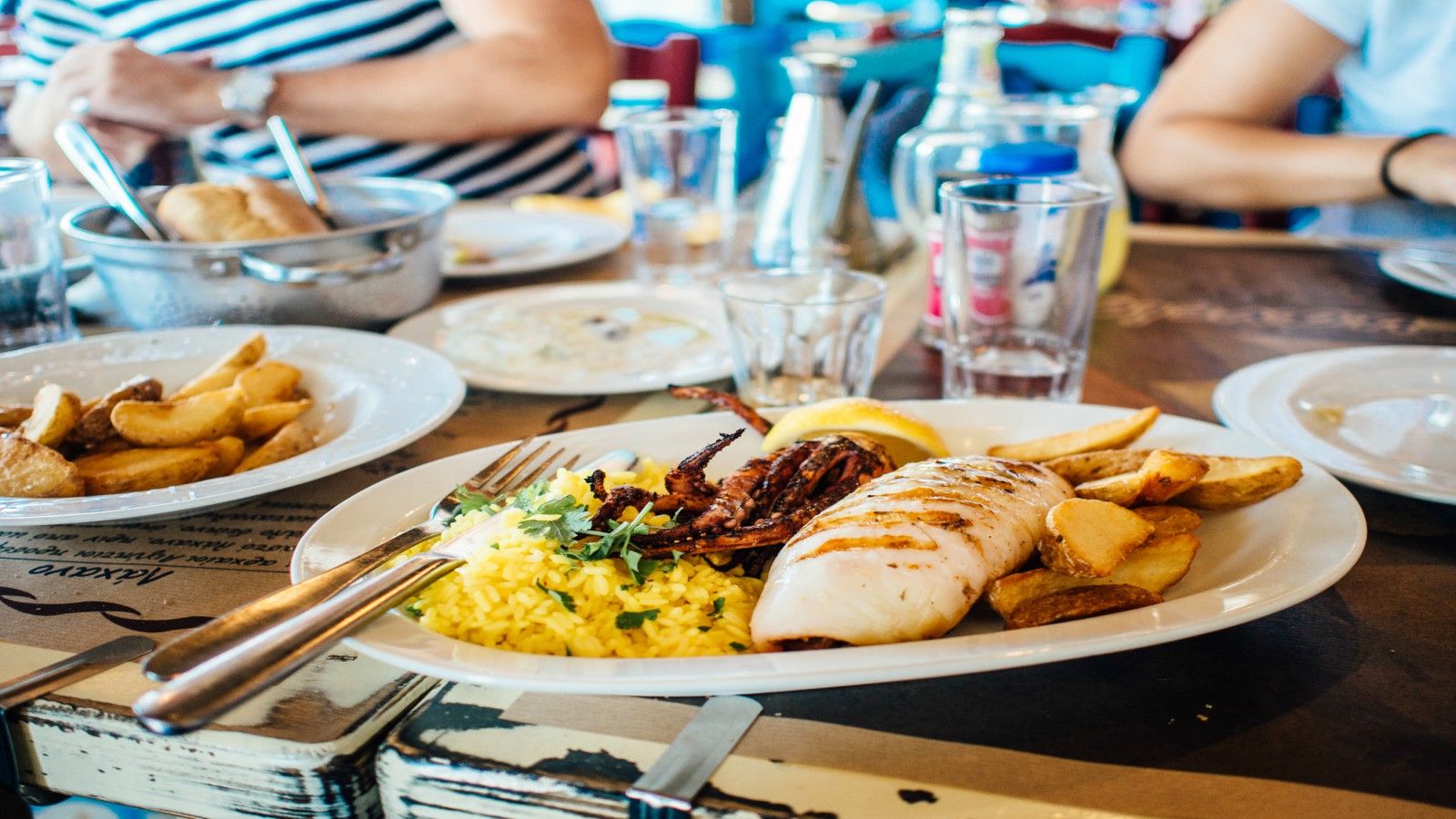 Sit back and enjoy some delicious seafood at Fish Bones Restaurant. For over 20 years, this restaurant has used inspiration from Mediterranean flavors to enhance the overall quality of seafood they provide.
Fish Bones has built unique relationships with local fishermen in order to provide its guests with the catch of the day. With signature seafood, hand-cut steaks, and pasta, there is something for everyone to enjoy.